Specialized Artist Management is a company dedicated to managing, promoting and booking world class musical performance acts. We have many first class International performers available for just about any occasion. Below is a list of just a few established shows:
Camaron de la Vegas: Solo Flamenco Guitarist and Composer.
Dos Guitarras: Flamenco Guitar Duo - Flamenco "conversations" by two artists who have been playing together for the last 10 years, from traditional flamenco pieces to original material.
The Gypsy Swingers: Gypsy Jazz Trio - two guitars and bass – from classical gypsy jazz tunes (a la Django) to original pieces.
IMAYA: World music/Flamenco/Tribal fusion band – guitar, bass, drums/percussion plus a few surprises...
All the musicians that Specialized Artist Management promotes are well-established professionals in their field. They have performed extensively in Australia and overseas at most outstanding levels. This translates into first class entertainment for all events and function types including:
International 5 Star Hotel contracts
Concerts and festivals
Private parties
Weddings and corporate functions
The advantages of booking through us are:
Cost effectiveness by booking directly with the artists
Specialized service allows us to focus on the client's individual needs
Quality service as we know our artists personally
Further information on the performers, their acts and music, plus additional arrangements and combinations of singers and musicians is available on the individual web pages (see above links) or by contacting Cameron by email at: camdelavegas@yahoo.com.au.
In addition to the above, Nomadic Sound can assist you with guitar information, guitar repairs and guitar trading (i.e. buying and selling).
For any further information you may need, for any enquiry/booking or for any feedback on our performances or this website please feel free to contact us. We do value your opinion.
In the meantime, come and join us along the nomad's track: sounds that have accompanied wanderers across the globe through the ages, music that has made the journey happier and the packs lighter. Enter our world of music: a meaning to our existence.
Artistic Director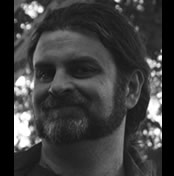 Camaron (Guitarist, Composer)
Camaron has been a professional musician since he was 17, but started playing music long before that. At very early age, to the annoyance of his parents, he would get out the pots and pans and bang away on them with wooden spoons. These playful distractions soon grew into a healthy obsession with rhythm. Understandably, his first 'real' instrument became the drums. Within a short time he gravitated towards the guitar which he couldn't put down. Through his teen years he spent countless hours getting to know this instrument by learning songs from all walks of life: from rock to soul, from funk to jazz and South American music.
By the age of 17 he was performing regularly with a band he created with other friends. From this young age Cam started his career as a professional musician. The next few years saw Camaron touring throughout the East Coast of Australia supporting the big Australian bands at the time - Jimmy Barnes, Mi Sex, Boom Crash Opera, The Party Boys and others – and, some international artists as well such as Joe Cocker, Wilson Pickett and the Midnight Movers.
Camaron was then involved in a number of contracts overseas performing in Five-Star Hotels and Resorts. It was then that he was exposed to the music of Spain: Flamenco! This was a life changing experience for him and he soon 'dropped everything' to pursue this unique genre of music. For many years he has also loved and admired the music of Django Reinhardt. Django's music has a most wonderful sentimentality and nostalgia that has inspired him to form his own gypsy jazz group. The past 15 years have been an exciting and diverse journey and have culminated in Cam's development of his own story with the flamenco and gypsy jazz guitar.
"I am very excited to have finally established, through Specialized Artist Management, a musical base and look forward to venturing through the industry around the globe".